Eat Real Food, Feel Real Good!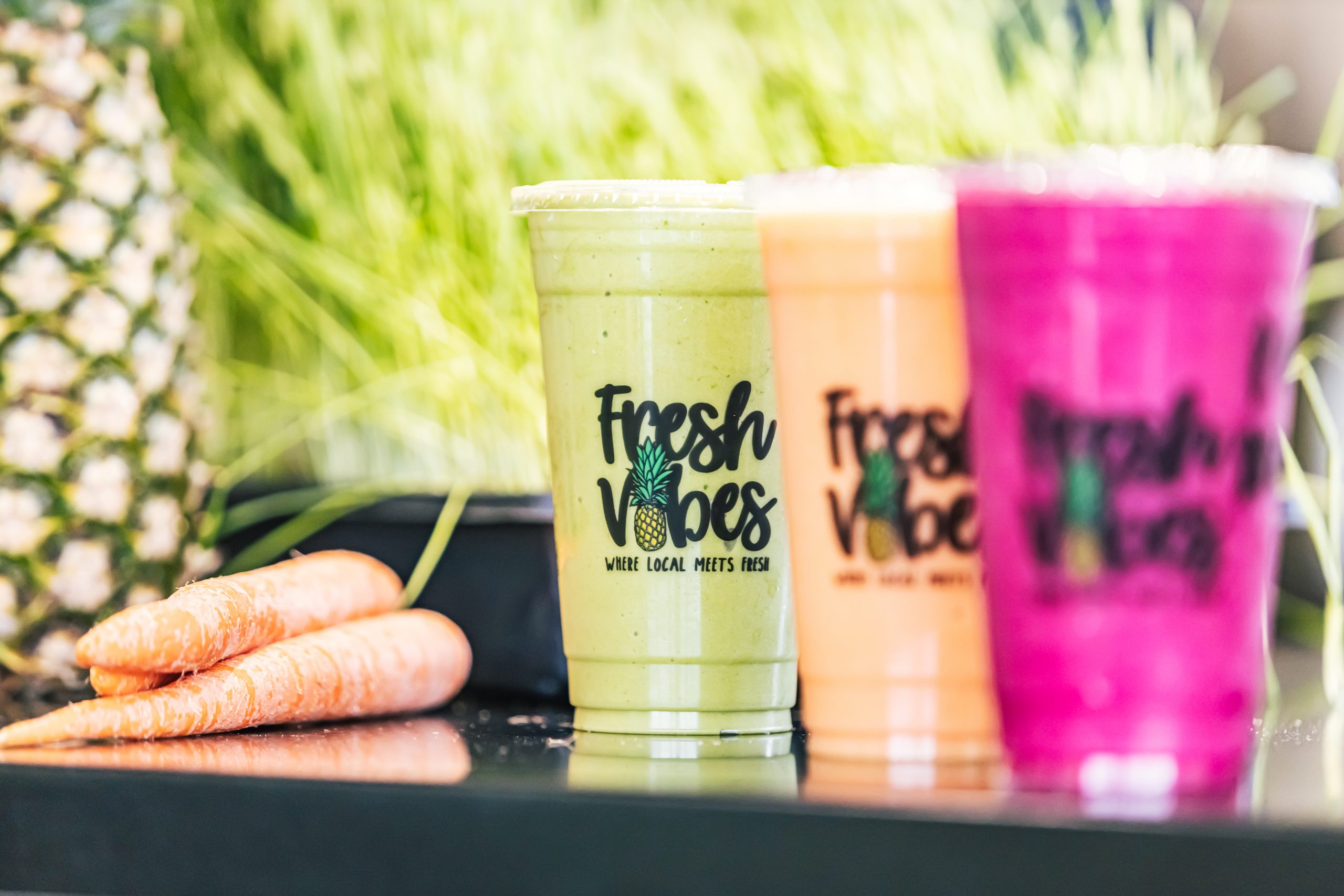 Eat Real Food,
Feel Real Good!
 June Features 
Parfait of the Month:
Organic Acai + Local Strawberries + Local Blueberries + Peanut Butter + Organic Cacao Nibs + Organic Granola + Local Honey
WATERMELON CRUSH FRESHIE: Watermelon + Pineapple + Mint + Lime blended with ice to create a fresh slushy-style drink
NEW ITEMS:
Vegan Kale Caesar Salad: Local Kale + Carrots + Almonds + Tomatoes + Local Microgreens + Caesar Dressing
 Vegan Buffalo Ranch Chkn Wrap: Locally-Made Soy Chkn + Local Living Lettuce + Pickles + Avocado Buffalo Sauce + Vegan Ranch
Juice Recommendations for Immune Support:
What's Up Doc?
Orange, Carrot, Lemon, Ginger, Turmeric
Sunset
Pineapple, Orange, Beet, Carrot, Lemon, Ginger, Turmeric 
Green Machine
Wheatgrass, Kale, Pineapple, Cucumber, Celery, Ginger
Twisted Apple
Wheatgrass, Cinnamon, Lime, Apple, Mango
Fresh Orange Juice