Eat Real Food, Feel Real Good!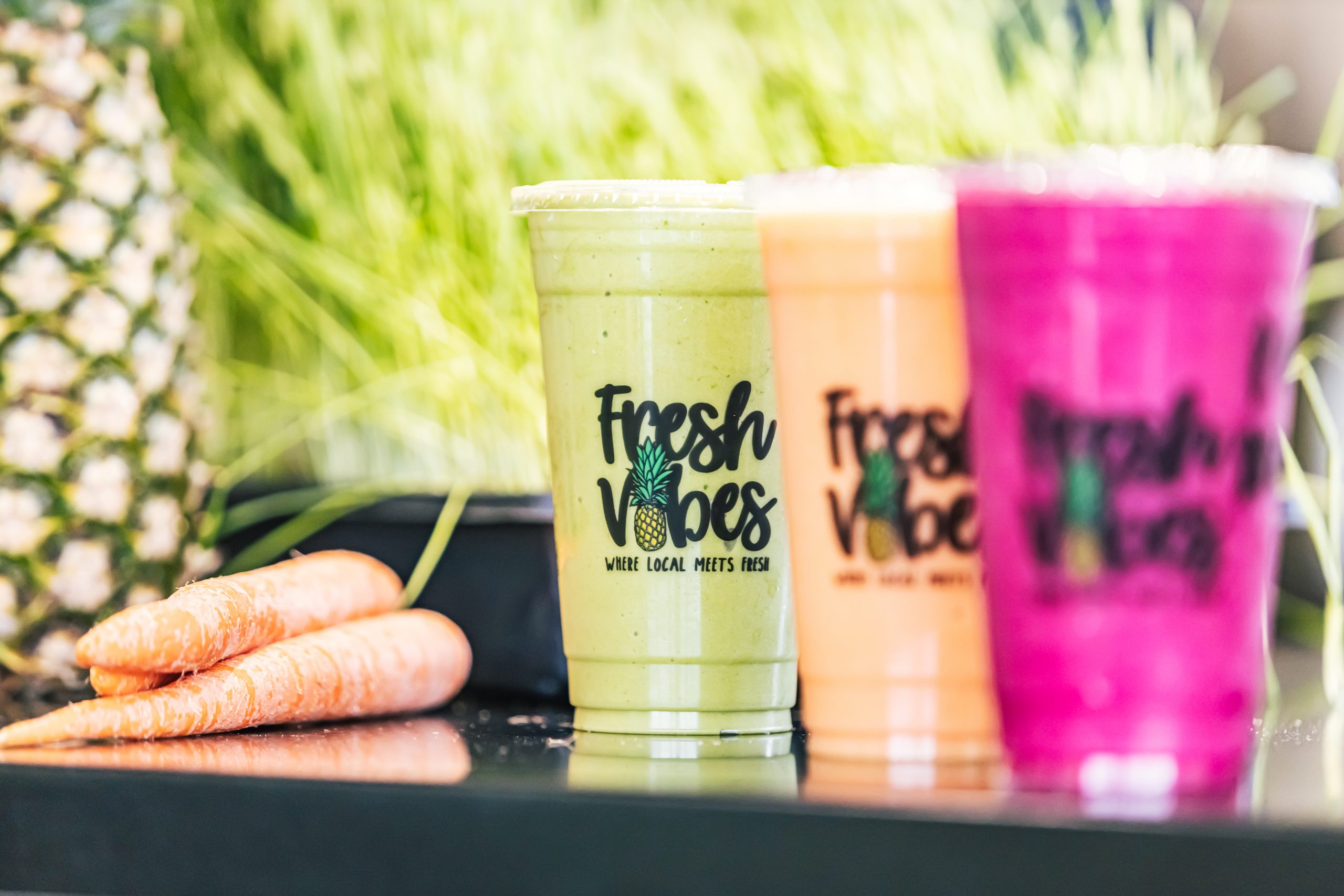 Eat Real Food,
Feel Real Good!
 September Features 
Parfait of the Month:
Banana Crunch Parfait
Organic Açaí, Banana, Walnuts, Organic Flax Seed, Almond Butter & Organic Granola + a drizzle of homemade Fall Syrup (Almond Butter + Cinnamon + Maple Syrup) 😋 >>> It's a MuSt TrY! 
SEPTEMBER SPECIAL: 10% off all cleanses!
HOT NEW ITEM: Jammin' Java Freshies!
Try our locally roasted cold brew from BlackBeard Roasters blended with healthy ingredients + ice for all our coffee lovers to enjoy!
VANILLA ICE or CACAO CRUNCH!
Juice Recommendations for Immune Support:
What's Up Doc?
Orange, Carrot, Lemon, Ginger, Turmeric
Sunset
Pineapple, Orange, Beet, Carrot, Lemon, Ginger, Turmeric 
Green Machine
Wheatgrass, Kale, Pineapple, Cucumber, Celery, Ginger
Twisted Apple
Wheatgrass, Cinnamon, Lime, Apple, Mango
Fresh Orange Juice
Where LocAl Meets Fresh
*Hours of Operation May Vary upon season*
Current Hours of Operation
FV Charles M-F 7a-2p, Sat 8a-2p, Sun 10a-4p
FV Arlington M-F 7a-5p, Sat 8a-4p